Bundle Your Business Data
Don't let your business data get away from you.
Digital6 Technologies can tie down a solution and bundle it!
Even small to mid-sized businesses have great options for data security and management of all business critical files. And, you can bundle exactly the right tools and services to meet your needs now and into the future.
At Digital6 Technologies, we understand that you do not have the time to research all the products available. Let our team do the work. We will walk with you through a review of your operations, explain the services and business tools available, support you in your decision making and then implement the solution.
You are in good hands. Our Digital6 specialists look after your data. You look after your business.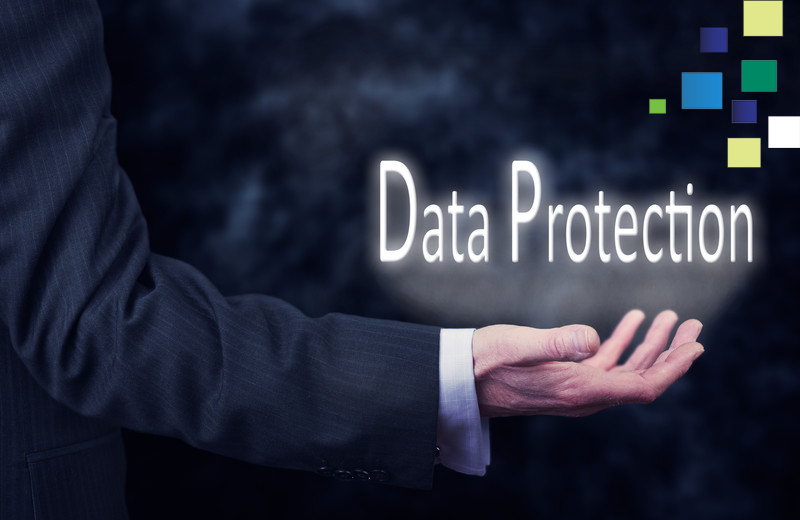 Choose the Right Product Bundle for Your Business.
Digital6 will help you choose the right bundle to ensure:
Security

Productivity

Affordability
We have a complete range of smart data management solutions appropriate for SMBs in all industries. To start thinking in the right direction, take a few minutes to review these solution summaries.
Digital6 Technologies SMB Solutions
The Digital6 Technologies team has the expertise and experience to review your needs and design just the right bundle of services and tools to ensure efficient, affordable, reliable data protection and file management. They can mix and match products, so you pay only for what you actually use. Bundling at its finest!
The most typical products used for IT infrastructure in SMBs include:
This flexible, cloud subscription service gives you business class email, online document storage and file sharing, capacity for connecting with partners and customers for online meetings and private social networking.
Deploy this online, business class email hosting service with its large 50GB mailbox, shared calendar and contacts, web version of Outlook and excellent, compliant privacy protection.
You will quickly appreciate this first class tool for data protection and restoration. It features real time file backup and synchronization, point-in-time mass file restore, encryption both at-rest and in-transit, robust admin control for file management, and the capacity for sharing and collaboration both internally and externally.
Our Digital6 specialists like the way this new tool centralizes access to and management of all those web apps you have on your system. It features strong security, a well controlled central access with a single portal for all apps and one click access for efficiency and ease of use.
This cloud based service integrates all your communication on phones and computers whether desktop or mobile. It supports audio, video, file sharing and conferencing.
A customized bundle of services and tools will serve your SMB well now and provide a solid, scalable foundation for growth.
Microsoft 365
Microsoft 365 is an intelligent, reliable solution that provides a choice of tools and services to protect and manage all your data and other business critical files. Check out the two common versions.
Whether your workforce is just you or up to 300 employees, Microsoft 365 might be the right solution. Our Digital6 specialists can use it to equip your work team and protect your data and other sensitive files with a simplified, user friendly IT infrastructure.
Features
The installed solution might include the latest versions of:
Office 365
Word
Excel
PowerPoint
Outlook
Email Exchange
Windows 10 Pro
Cybersecurity
A value-added bonus option is Cortana, a delightful, digital personal assistant.
Benefits
The benefits are immediately obvious:
It's easy to connect with coworkers, customers and suppliers to discuss product or work together on files.
Files can be accessed and worked on from anywhere, anytime even with no Wi-Fi. Or, you can work offline and merge it later.
The security software is always up and running, protecting sensitive data from phishing and other breaches.
The ease of setup and deployment will overcome the resistance of the most reluctant employees. You need just one dashboard to manage users and devices and use a single login across the network.
If you employ more than 300 workers, you might want to look at Microsoft 365 Enterprise. Our Digital6 team can walk you through the features and benefits of this complete, intelligent file management solution.
Features
In addition to all the features of
Microsoft 365 Business
, the
Enterprise
edition offers:
Active Directory
eDiscovery
Legal Hold
Terminal Services for Office apps
Phone System
Full MDM for iOS/Android devices
Benefits
All users will appreciate the benefits of
Microsoft 365 Enterprise
from the moment of installation on:
Exchange emails and calendars help you arrange meetings when you can work with colleagues, customers and external parties through Skype, Microsoft Teams and SharePoint. You can have it all with voice, video and online chats, not only increasing productivity but also encouraging a synergistic creativity.
You will have intelligent security for all data through identity and access management, threat protection and full service mobile device management. Microsoft Enterprise supports compliance with the EU General Data Protection Regulation (GDPR) which is essential if your business has dealings in Europe.
Microsoft Enterprise is designed for intuitive use. It provides broad support for PC, Mac, iOS and Android platforms and end-to-end network file management.
Digital6 Technologies can bundle the best of all services and tools for your SMB's data protection and file management. Our company is a member of the Microsoft Cloud Solution Provider Program which means we can directly manage subscription and support services. The bonus is that we also have access to other products that might complement Microsoft or be more suitable for your specific needs.
Start the conversation about the best bundle for your data protection and file management.