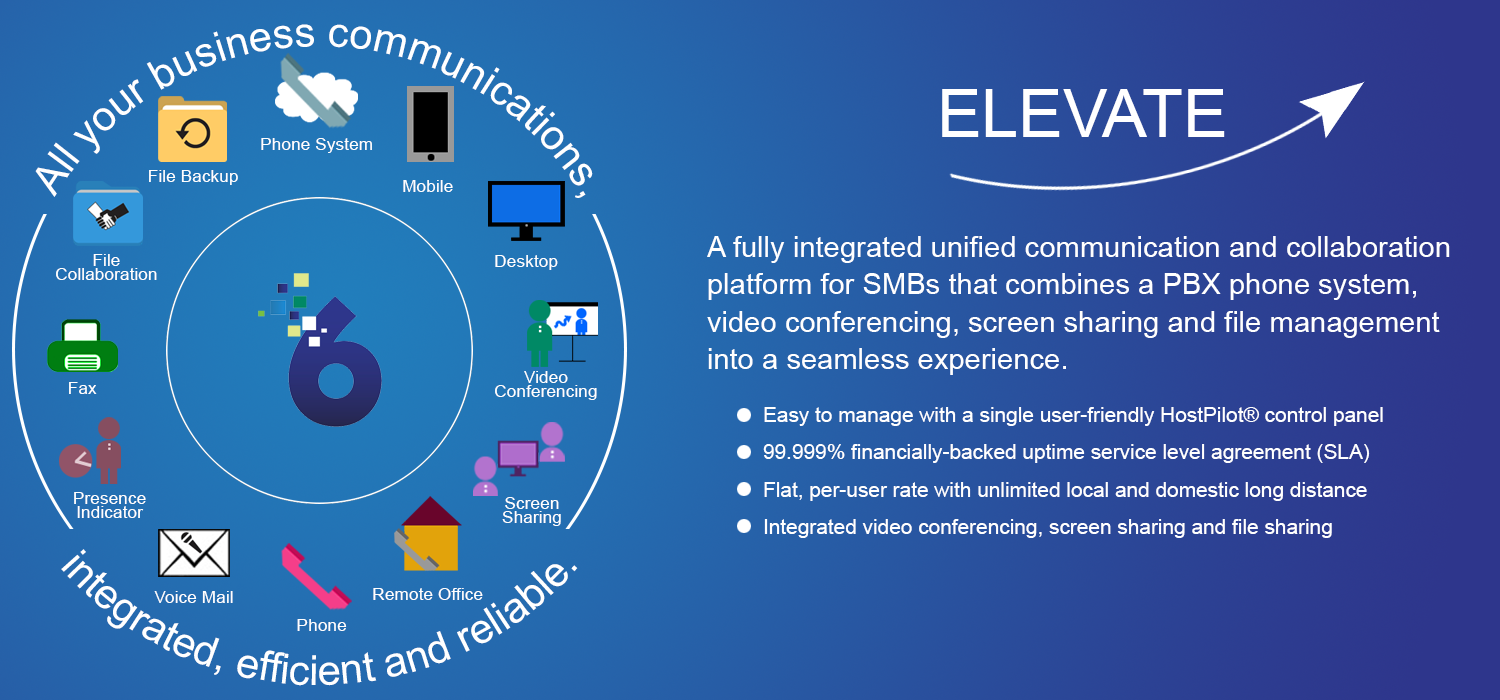 Succeed with the New Hybrid Work Model
Unified Cloud Communications Is Critical
To ensure simplicity, business-centricity, and flexibility, your hybrid work model communications solution will need to seamlessly integrate multiple tools into one manageable solution. And to accommodate your employee's needs and workplaces and ensure they can take care of customers from wherever, leveraging the cloud is a must-have.
Elevate is a fully integrated cloud-based unified communications platform (cloud PBX) for small to medium businesses. We believe that people are the center of all communications and that tools facilitate that communication. Those tools should be easy-to-use, high-performing, and worry-free, so that you can focus on the interaction and not the tools.
Elevate combines your phone system, video, screen sharing, file management and conference calling into a seamless experience that fits with your business size, needs, and work style. Get customizable, scalable cloud-based services for your business backed by Digital 6 Technologies' Worry-Free Experience™.
Why Your Company Needs to Elevate
Elevate your business now!
Contact one of our specialist to learn how.