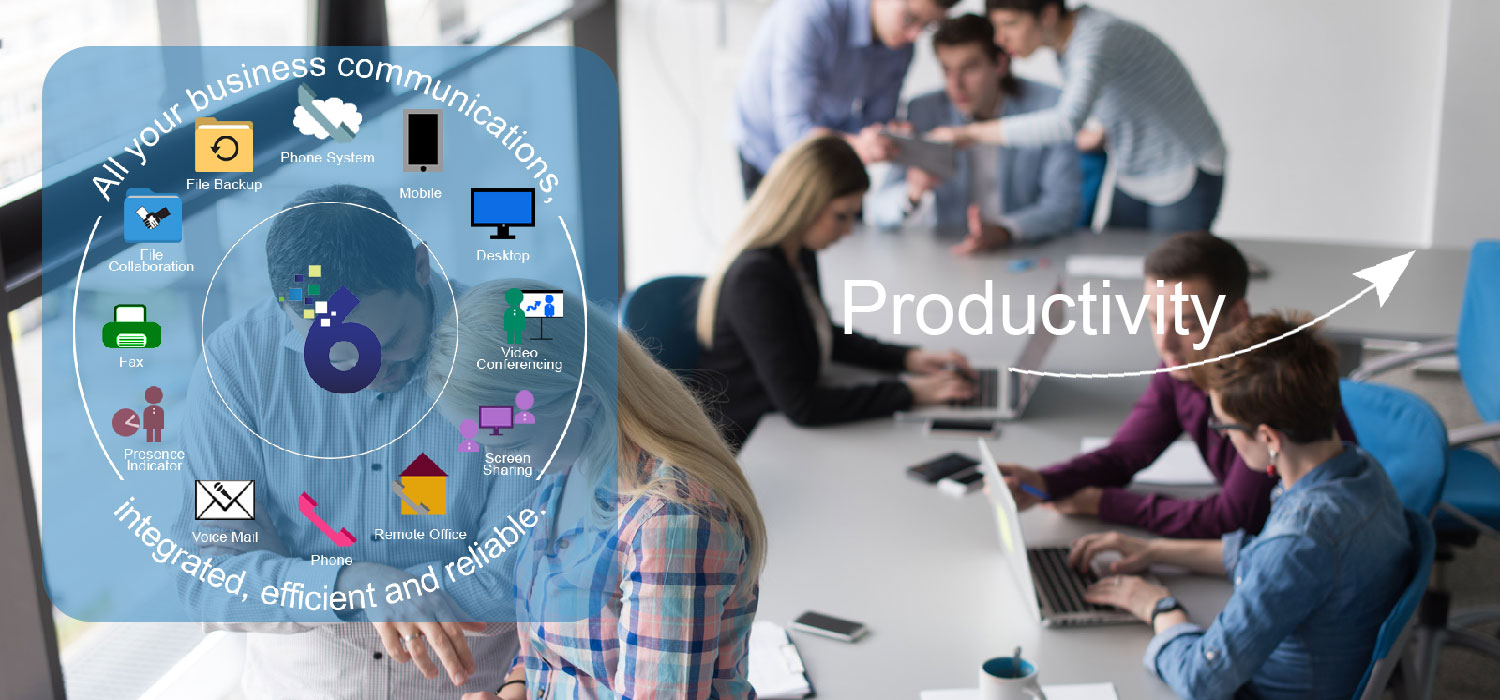 Your employees need the right tools to be productive. Digital6 offers excellent options for integrated email and voice communication:
This business grade cloud-based email is included in all Microsoft Office 365 plans with its unlimited email storage and capacity for ensuring compliance with regulatory requirements. In addition to email, your calendar, contacts and other Microsoft apps are all integrated.
Do a reality check on how callers and your employees feel about using your current phone system. Is it efficient and user friendly? Or, is it frustrating with too many options and too much time on hold? Let a Digital6 specialist explain the practical features of Cloud Voice, including the more than 40 calling features and integration with your computing devices.
Your employees become even more productive when they have a tool such as SharePoint to share work and organize projects through teams. Digital6 can set up this web-based collaborative platform as part of an Office 365 plan or as a standalone online service.
There is a synergy to productivity. The more easily employees can share information, ideas and actual tasks, the more efficient the process and the greater the productivity.
Contact our Digital6 Technologies team to start the conversation about the best communication and collaboration tools for increased productivity in your business.