The days of developing functional blogs, video galleries, shopping carts or corporate websites 'from scratch' are long gone. Today, just about anyone with a modest budget can have a fully functional website built on a sturdy CMS up and running within hours.
Yes, customizations do take time and demand technical expertise but the total cost of developing websites on top of a powerful CMS supported by a large (or the largest) developers' community is much cheaper than creating & integrating all individual pieces.
In the ongoing e-commerce revolution, free and premium content management systems have helped a great deal in reducing the barriers to entry.

Of all content management systems currently available, WordPress continues to remain an undisputed leader and rightly so. Before we go on explaining the chief reasons why so many e-commerce players, web developers, graphic designers and internet experts love WordPress, let us enlighten you on some basics first!
What is a CMS?
A content management system is web based software that serves as a backend interface for processing content (text, pictures, audio, video etc.) of different types (blog posts, products, reviews etc.). A typical CMS comprises of two main components: the CMA (Content Management Application) and the CDA (Content Delivery Application).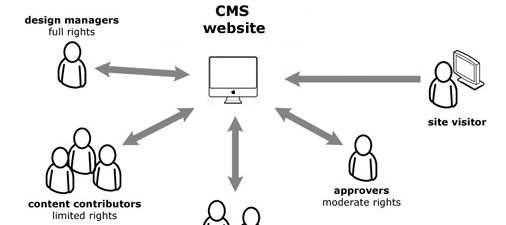 Adding, editing or publishing content on a website with a flexible and robust CMS as a core is so easy and hassle-free that even mere computer illiterates can carry out website updates.
It takes no particular technical expertise to update most CMS based websites but business specific customizations, performance enhancements and creation of custom extensions do require professional assistance.
Why Use a CMS?
Even if you have the luxury of a hefty IT budget or have an in-house team of designers and developers, it still makes sense to use a CMS unless of course you're building something very specific.

Given below are a handful of reasons (there're more) why you may want to use a CMS:
More Power to the Website Owner
You can update the website on your own. You don't have to be a techie yourself!

Behind the Scene Tasks Taken Care of
From generation of navigation elements to making a website searchable, a typical CMS offers a wide range of user, privilege and privacy management benefits.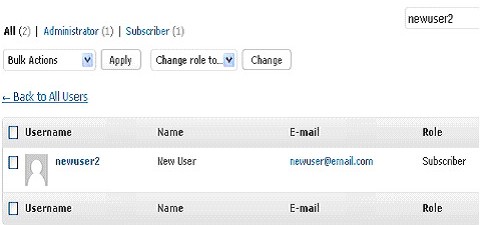 Unlimited Number of Pages
There's no limit on the number of pages a CMS can help you create.
Developers' Communities
Open source content management systems are supported by thousands of experienced, dedicated and truly passionate programmers and designers. Plenty of extensions, templates etc. are available for free and custom modules as well won't cost a fortune.
Enhanced Security
The best content management systems use Database Systems for storage, thus offering a great deal of website security features.
Collaboration
With a CMS based website, it is possible for your entire team to collaborate around a well defined work flow process. Multiple team members can participate in adding, editing, deleting or monitoring content uploaded, published or processed by the website.
Modular Architecture
Most content management systems have modular architecture; it's easy to progressively customize different modules.
Why WordPress – A Champion in the Worldwide CMS Market 
Once looked upon as an intuitive and powerful blog platform, WordPress is now a full blown CMS.

A total of 21.9% all websites on the Internet are on WordPress now. Its CMS market share is 60.3%.
Do these figures ring the bell? They should.
WordPress is the MOST popular CMS ever.  Joomla and Drupal trail behind with 8.5% and 5.3% market share respectively.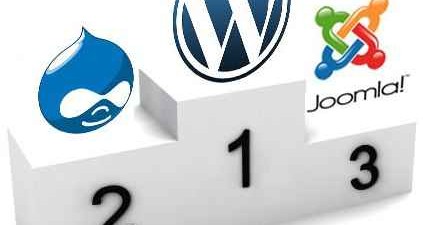 Here for your perusal, we list out 5 non-technical reasons why millions of people chose WordPress over dozens of free and premium content management systems:
Zero License Costs: WordPress is FREE. Some of the best extensions (Plug-ins) are available at a modest price.

Vendor Independence: Since WordPress happens to be a GPL licensed CMS, availability of support is not a function of a vendor's economy, future plans or anything else.
Unlike in case of proprietary content management systems, you need not live in the constant fear the vendor may just stop supporting a CMS.
Great Flexibility: Regardless of the kind of platform you opt for, you will want a website to have functionalities adapted to your unique needs.
Building everything ground up sounds like a great option but it costs a great deal of money.
WordPress CMS has 'extensibility' at its core and a WordPress specialist can add desired flavors with great ease. Building extensions for WordPress is easy and much less expensive than in case of other content management systems because it has a system wherein everything outputted is filtered and action hooks are triggered thorough a unitary execution process.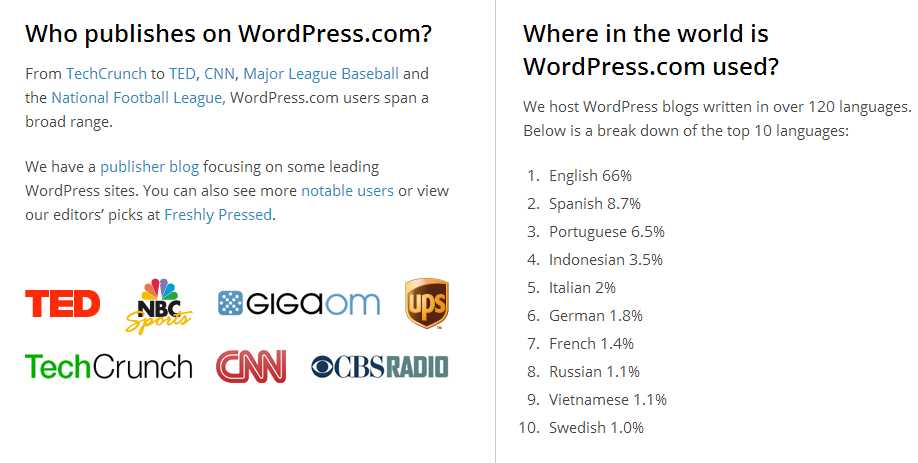 Additional Functionalities: As of now, the official WordPress.org plugin directory has 30,611 free plugins.
Not everything listed here is great (perhaps because of not-so-great quality control in open source environs) but as a safe measure, even if 1% of these are conservatively believed to be of some real use, you still have more than 300 high quality plugins available.
In addition to these free plugins, there are plenty of well designed commercial plugins available. You can put up a shopping cart, create a travel booking engine or have just about any kind of e-commerce website up and running without having to shell out thousands of dollars.
Short Learning Curve: Even a real technophobe would have no trouble publishing a new post or uploading pictures/videos on a WordPress website. Given the fact that all modules have been organized for intuitive use by both specialists and layman users, it's pretty easy to ignore functionalities you don't understand at first.
Design Options: Plenty of free and premium WordPress themes are currently available. Designing a custom theme  is also easy and cost effective.
Search Engine Friendly: WordPress, besides few other content management systems is one of the most SEO friendly content management systems. You can use one of the many SEO plugins. Getting started is easy and like everything else, you can do more as you learn more.
Active Support Community: Not just dedicated WordPress support resources – you'll find plenty of third party forums and many such options on the web for help or guidance on topics related to WordPress.
Take a bow: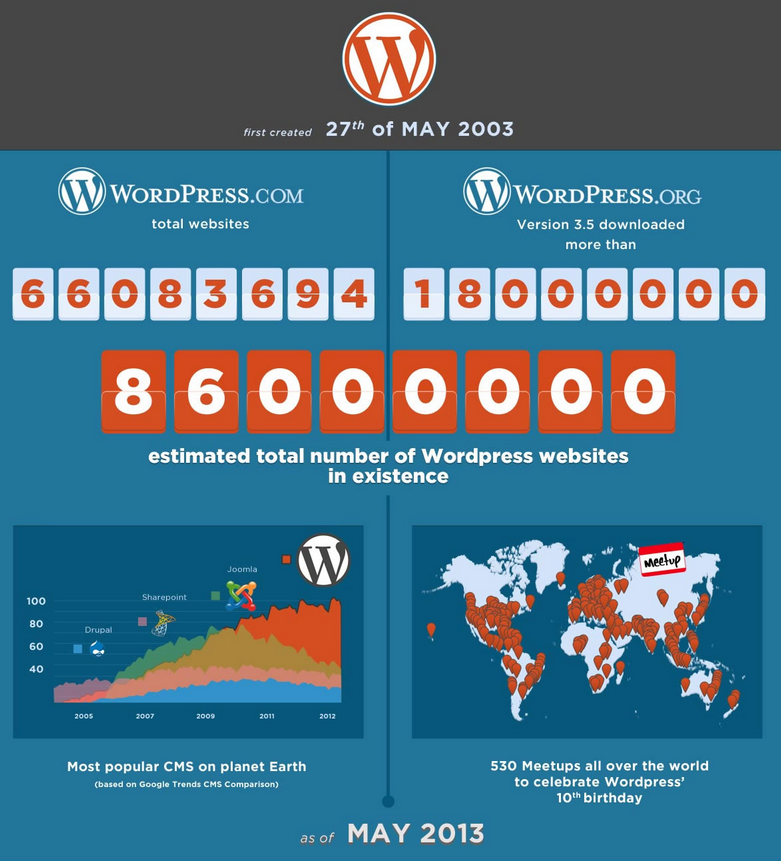 If you're convinced you need WordPress, the next thing you need is professional assistance.
We are WordPress specialists and if you'd like to know about our WordPress setup, theme creation, plugin development, performance optimization services, please fill out the short query form. We will get back to you asap!